Good morning friends.
Here is what I want to share this week.
Read of the Week. Why China's People No Longer Look Up To America. The disillusionment with America in the Chinese public began when the U.S.-led NATO forces mistakenly bombed the Chinese Embassy during the Kosovo War.
Quote of the Week. "The greatest danger in times of turbulence is not the turbulence; it is to act with yesterday's logic." – Peter Drucker
Video of the Week. A breakdown of Nancy Pelosi's visit to Taiwan.
Here is the 45th serving of the Breakfast Notes.
Three Crazy Things About Singapore
Singapore just turned 57 but I am already excited for her 100th birthday.

On National Day, I had the most Singaporean day ever.

I hiked at MacRitchie Reservoir, went furniture shopping with my fiancée, and enjoyed an eclectic mix of hawker foods. Finally, like many Singaporeans, I tuned into the annual affair of the National Day Parade.

Here are three crazy things about Singapore that I am reminded of today.

It's crazy how far we have come.
It's crazy how much food represents us.
It's crazy how much further we can go.
Check out the micro-essay I wrote here.
Visualization Of The Day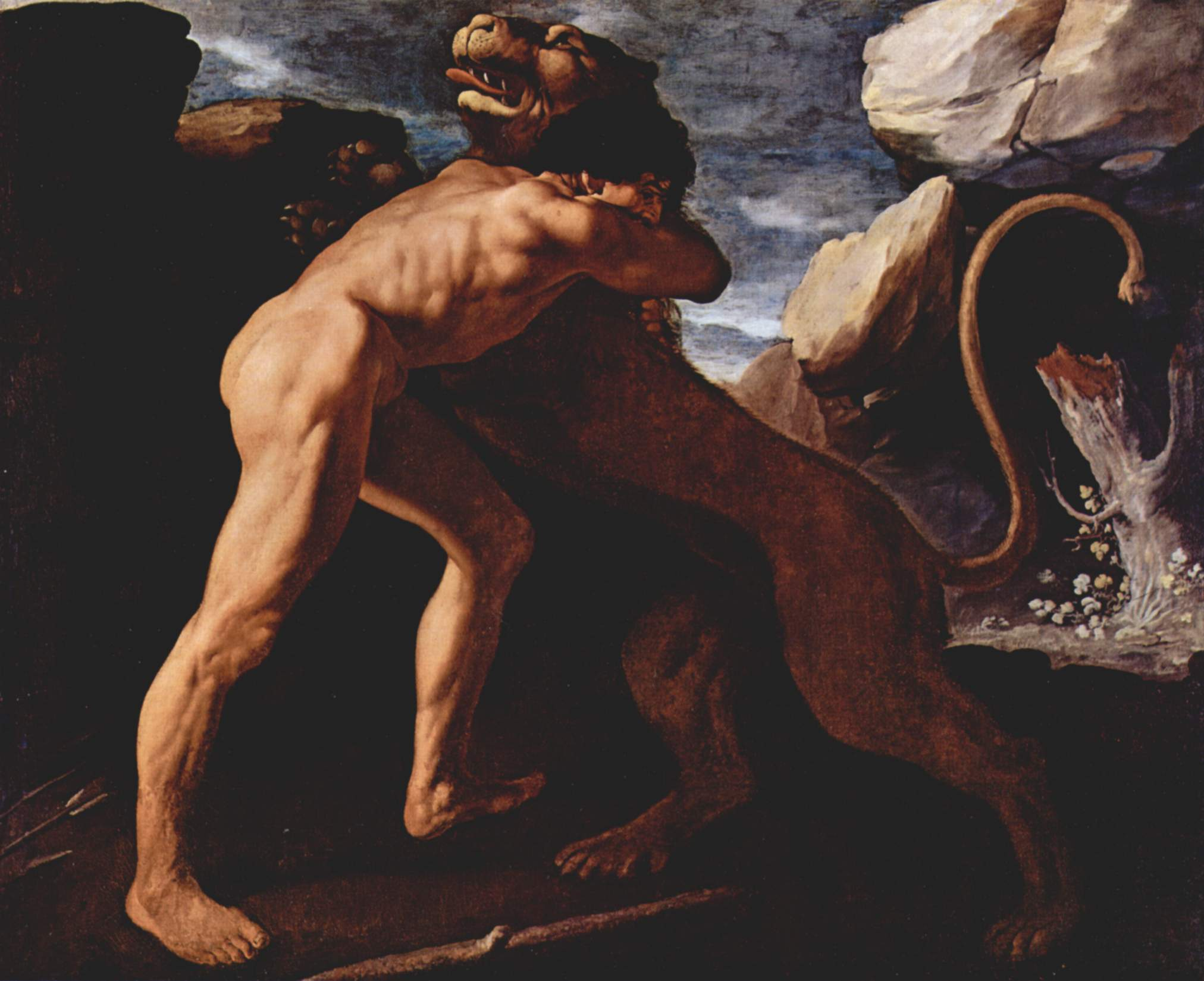 "Hercules Fighting with the Nemean Lion" by Francisco de Zurbaran (1598-1664).
Zurbarán gained the nickname "Spanish Caravaggio", owing to the forceful use of chiaroscuro (the art of using strong contrasts) in which he excelled.
Advice For Your First Year At Work
I just celebrated my anniversary at Enterprise Singapore.
Here are three pieces of advice I wish I had when I first started out.
1) Talk Shop
"The best of life is conversation, and the greatest success is confidence or perfect understanding between sincere people." - Ralph Waldo Emerson in The Conduct Of Life.
If Emerson is right, the logical extension is that interesting conversations with colleagues are essential in helping us do our best work.
Enterprise Singapore is a big organisation, and there will be missing pieces in your work. Catch your colleagues for lunch to extract insights to plug your knowledge gaps.
I advise against meetings because it is only during the informal and causal settings that you get to catch what animates, excites and interests them. A meeting tends to tax their time and requires a structure to yield the most fruit.
Pro-tip: Keep your phone/ pocket notebook on hand to catch the moments of epiphany.
2) Embrace The Suck
Hindsight is always 20/20. As I reflect on the most challenging moments in the past year, they have developed me the most. In those stressful moments, I had the chance to become better at what I do.
I liked what Nassim Taleb said - "Antifragility is beyond resilience or robustness. The resilient resists shocks and stays the same; the antifragile gets better."
Use the rare occasions of stress and chaos to your advantage, embrace the suck and find ways to become stronger from it.
3) Influence Without Authority
As a MA, you have no authority. You might think this is a disadvantage. But, this is a perfect chance to practice your skills of persuasion and negotiation. Do not mistake this as a call to practice the dark arts of manipulation. Rather, see it as a way to create win-win outcomes, do this enough; you will be more influential than you think.
For example, as a junior officer, you will often be tasked with writing call reports. Do not dismiss this as a menial task. This is an underrated win-win outcome that I used to neglect. The call report you write will shape the follow-up actions of other officers (and even the bosses). You will also relieve the workload of your senior officers while honing the craft of writing.
In today's knowledge economy, authority is overrated. Focus on winning the hearts and minds of your peers and superiors.
If you want the other seven - check them out here.
Thank you for reading this and truly, may the sun shine upon your face,
Keith