Good morning friends.
Here is a quote I am thinking about from Ravi Gupta, the former CFO of Instacart.
In my experience, desperation is the single greatest advantage you have as a startup. It takes you down to the lowest level of detail.3 Desperation inspires creativity and intense focus. It is an essential ingredient to building great products and services.
The key to anything great or needle-moving - focus. Intense focus. Desperation-induced focus.
Why Do You Work Here?
I am currently working at Enterprise Singapore, an economic development agency in the Singaporean government.
But why am I working here? You can find out here in this blog post.  
One thing I learned from writing about the 'why' I am working here is that it gave me a chance to inspect my internal compass. I got to uncover what I really loved and disliked about my job.
Most importantly, it helped me uncover what I wanted out of this job.
Visualization Of The Day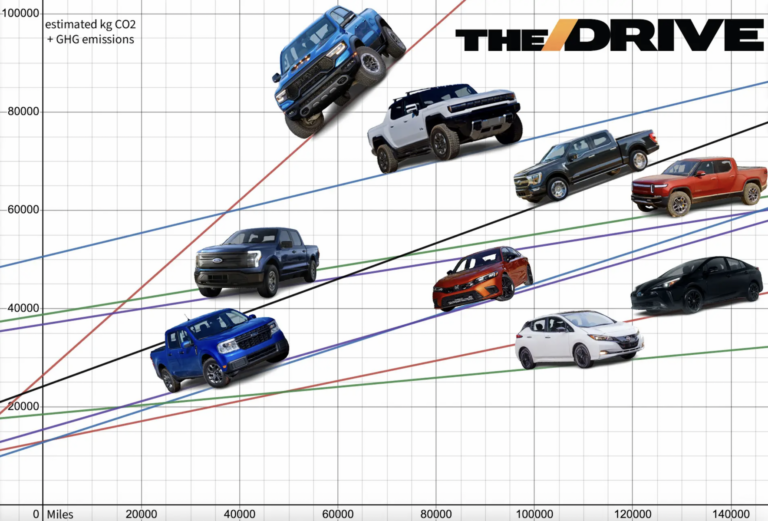 In America, there is this idea that the sooner they get more electric trucks (cars) on the road, the better, the thinking goes.
'But just because electric trucks don't leave an invisible wake of carbon dioxide doesn't mean they're as guilt-free as they seem. These are large, heavy vehicles with massive batteries, and there's still an environmental price to pay even if the costs have been pushed upstream and out of sight.'
Before we jump on the EV hype train, let's take a pause and understand the true (environmental) costs of manufacturing an EV.
A Cheatsheet for Learning
I spent five years of my tertiary education studying economics.
The Bad News: I can't share with you the lessons I learned from every class, module and semester.
The Good News: I believe in learning beyond the classroom and have 5x-ed my learning by leveraging the internet.
It has even helped me become a better civil servant at Enterprise Singapore.
Five websites that will help you understand and appreciate today's global economy.
Marginal Revolution by Tyler Cowen and Alex Tabarrok
Secret Sauce: Serving you daily brain food (including latest research, incisive blog posts and quirky stories) from two superstar economists.
2022 Favourite: The perils of a half-formed union.
Business Breakdowns by Patrick O Shaunessy and the crew at Colossus
Secret Sauce: Podcasts deep dives into the world's most iconic companies with seasoned investors and operators. You won't believe that the research notes are free.
2022 Favourite: The New York Times is an empire that will not fall.
The Big Picture by Barry Ritholtz
Secret Sauce: The CIO at a wealth management firm shares with you his 10 morning reads that come with insightful data visualizations. Reading him beats doom scrolling on your morning/evening commute.
2022 Favourite: Why you shouldn't stop buying lattes.
No Mercy, No Malice by Scott Galloway
Secret Sauce: Weekly essays about economics, finance or life advice with a liberal dash of pop culture. Scott feels like your edgy uncle who isn't cringe.
2022 Favourite: The best advice I got as a fresh grad.
Econ Life by Elaine Swartz
Secret Sauce: Understand how economics affects your daily life. From popcorn shortages to student loans, Elaine will help you make sense of this confusing world. The best place for a beginner to start.
2022 Favourite: The power of Red and Yellow.
Here is a piece of homework for you, my reader. Share with me one resource you think will BLOW my mind.
Thanks for reading and may the sun shine upon your face,
Keith