Why On Earth Am I Working At Enterprise Singapore?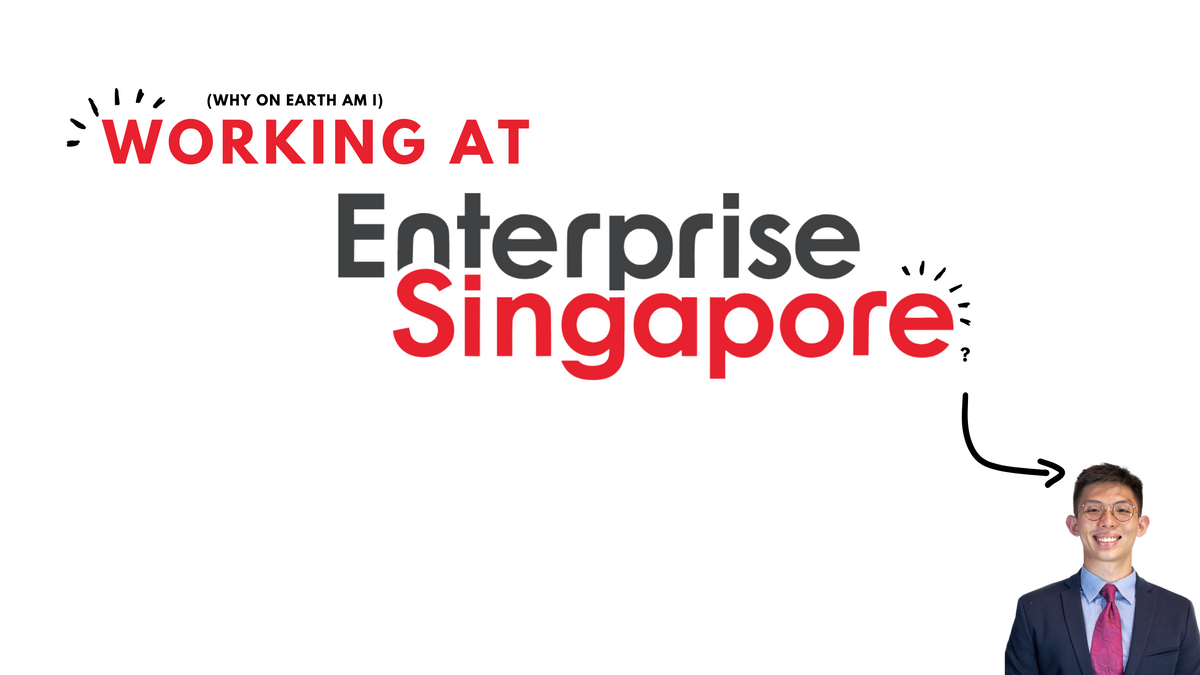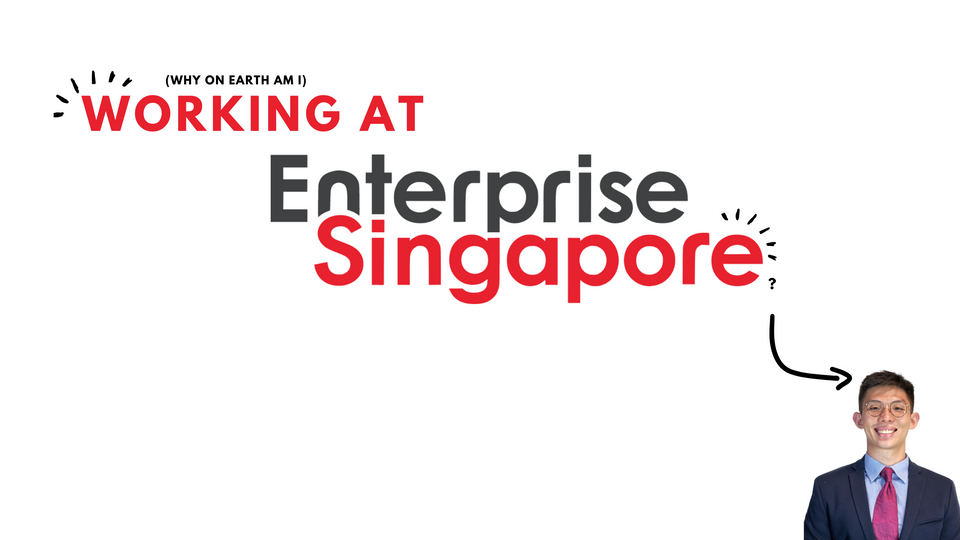 In 2013, I was serving my national service as a young, brash and bald officer cadet. As much as I enjoyed the physicality and camaraderie of life in the infantry, I could not imagine a career in the military. I had no clue what I wanted to do, except that I needed to find a way to fund my university education.
So I did what any Singaporean teen looking for a free ride through university would do. I logged on to Brightsparks, the marketplace for scholarships in Singapore. I found the SPRING application that promised me the opportunity to 'be my own boss', allowing me to get a full ride through university whilst only serving a two-year bond. (A disclaimer : I was hunting for scholarships like my life depended on it.) Naturally, I applied and expected to be rejected.
To my surprise, I was called back. Within four weeks, I finished four rounds of interviews and ended up in front of the then Chairman of SPRING, Mr Philip Yeo (famously known to be neither civil nor servant) for my final interview. The interview was equal parts intimidating and fun. He quizzed me on Singapore, the regional economy and ASEAN. With a barely functioning 'NS-brain', it was a miracle that I stumbled through to the end without being shown the door.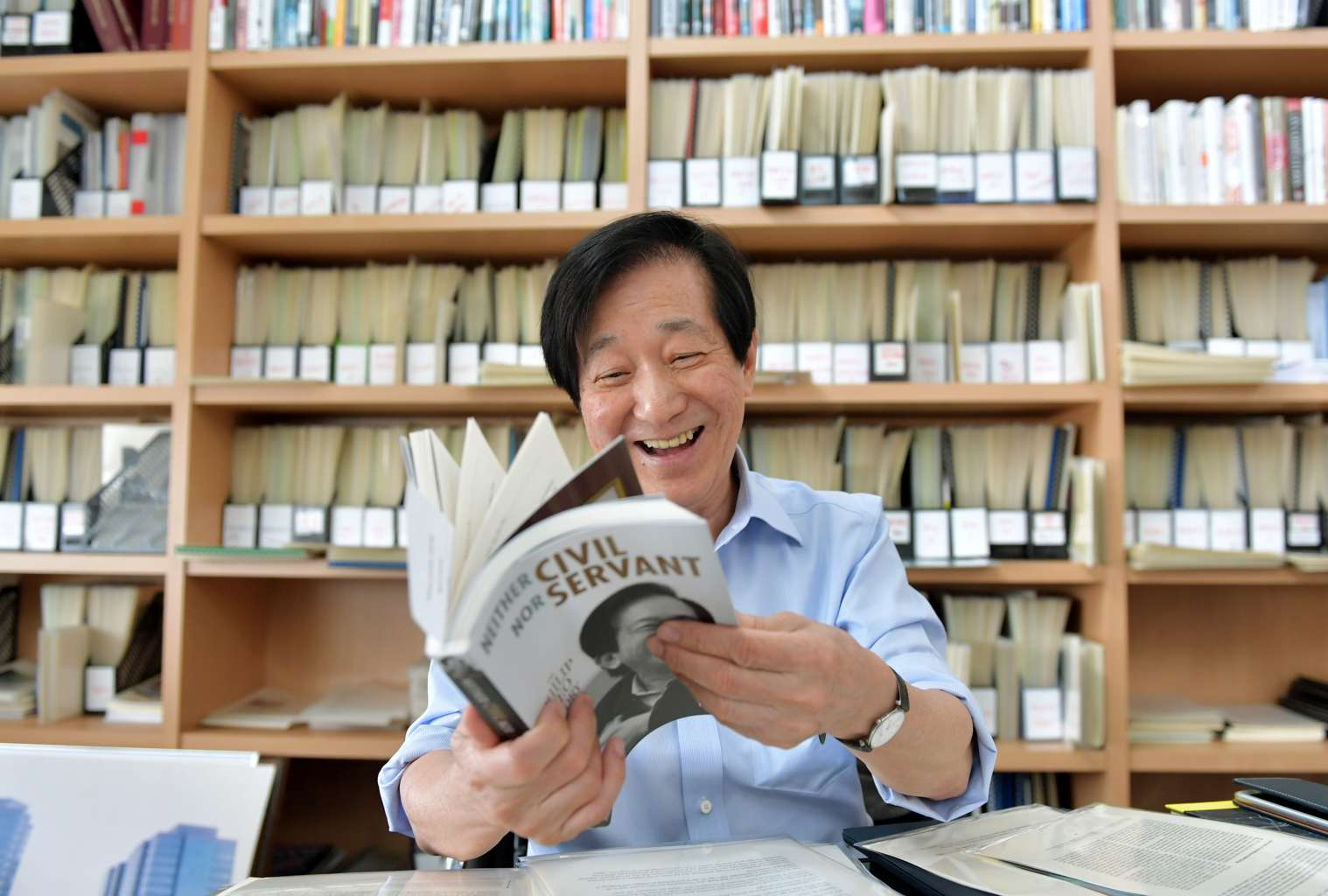 To this day, I remember his final question - "If I gave you this scholarship, will you promise me to study Bahasa?"
It turned out that I had to be a man of my word and take one and a half semesters worth of Bahasa Indonesia. Close to a decade later, I hope my limited proficiency in the language will not disappoint him too much.
Here in 2022, I wish I could pronounce that my arrival at Enterprise was part of a carefully assembled career plan – it was not!
Why The Heck Am I Here?
Let's get the elephant out of the room. I am bonded. This means I don't get to leave any time I like. But, if I hated it here- why would I be wasting a fun Friday evening writing this? Make no mistake; I am trying to persuade you, the reader, that Enterprise Singapore is a great place to work.
Proving Friedman Wrong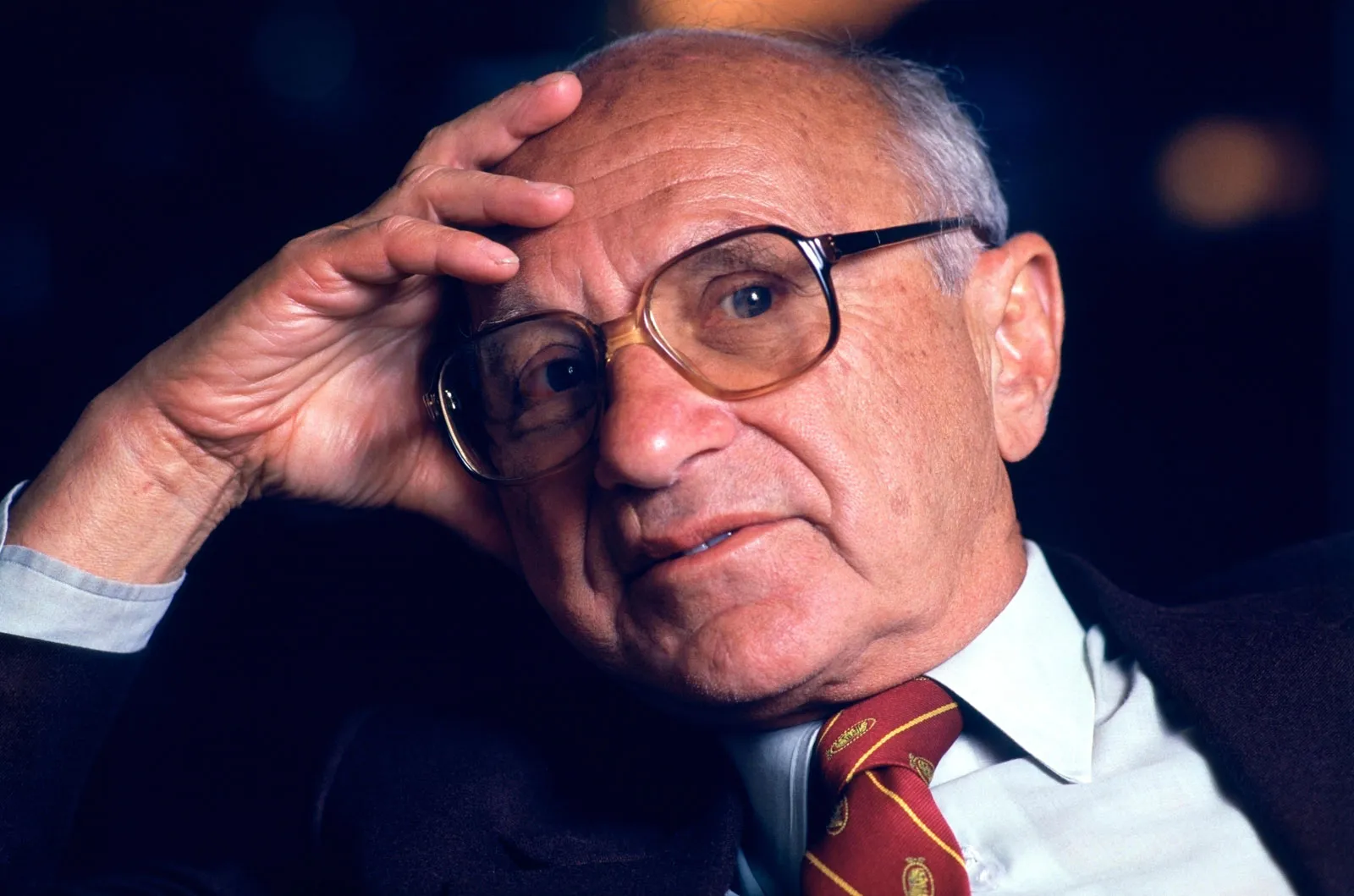 The acclaimed American economist Milton Friedman once declared,
Government has three primary functions. It should provide for the military defence of the nation. It should enforce contracts between individuals. It should protect citizens from crimes against themselves or their property. When government-- in pursuit of good intentions, tries to rearrange the economy, legislate morality, or help special interests, the cost comes in inefficiency, lack of motivation, and loss of freedom. Government should be a referee, not an active player.
If it were he who founded Singapore, we probably would only have the Ministry of Defence, Ministry of Law and Ministry of Home Affairs. But Singapore would be much worse off for it.
I like to believe that the very existence of Enterprise SG is an attempt to prove him wrong. In Enterprise Singapore, our mission is clear - we want to grow Singapore enterprises by building capabilities and accessing global opportunities, thereby creating good jobs for Singaporeans.
From the folks working in the industry clusters and managing the accounts of Singaporean businesses to our emissaries stationed in overseas markets, everyone (I have met thus far) is crystal clear about our purpose in creating quality jobs for our fellow Singaporeans.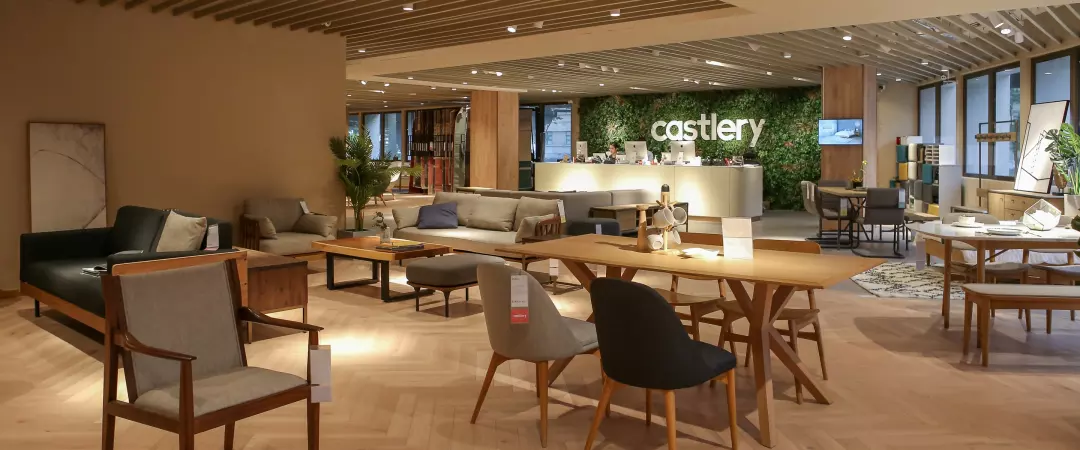 With the help of Enterprise SG's programs and schemes (i.e Scale-Up program), Castlery, our home-grown furniture company is now making headway in the USA. Since participating, Castlery has reported a six-fold increase in revenue, with most of it coming from overseas sales, a feat that many did not expect to happen in the middle of a pandemic. Now, they have 250 people on staff across six countries, up from its pre-pandemic headcount of 90. A quick look at their hiring page - would see that they want to provide quality jobs for Singaporeans.
In today's uncertain world, we practice an enlightened form of nationalism. We neither resort to crude slogans nor shield our companies from competition but champion them. We continually strive for a win-win-win scenario. The company, talent and customers, at home and globally, all benefit from our work at Enterprise Singapore.
This is why I can proudly object to a giant like Milton Friedman. Enterprise SG shows that when the government is an active player, it can enrich the nation and the world for it.
Not A Bullshit Job
My greatest professional fear is that I will be saddled with a bullshit job. As per the late anthropologist David Graeber's definition:
Bullshit jobs are a form of paid employment that is so completely pointless, unnecessary, or pernicious that even the employee cannot justify its existence even though, as part of the conditions of employment, the employee feels obliged to pretend that this is not the case.
As a management associate rotating through the different departments in the past six months, I know that what we do here is not only meaningful but important.
The work is so diverse, and it's impossible to summarise the functions. Much of the recent work has been related to helping our companies navigate the economic fallout from COVID-19.
For example, in 2021, Enterprise SG launched the Enterprise Sustainability Program - a program aimed at supporting Singaporean companies, especially our SMEs, to embark on their sustainability journey. The partners in this program include banks like UOB, OCBC, HSBC and DBS, who finance SMEs in their green transition, TÜV SÜD PS, which support businesses in charting their sustainability roadmap and the Global Compact Network Singapore, which helps companies begin emissions tracking.
Behind this program are tireless civil servants coordinating efforts, framing narratives and working out the fine prints. We speak to business leaders, employees, fellow civil servants, and even our foreign counterparts to inform the policy work we do. We analyse the quantitative and qualitative data to craft policies like the Enterprise Sustainability Program, to strengthen our economic ecosystem.
I know our jobs come with their fair share of bureaucratic baggage, and its days of unravelling the red tape. However, far from being bullshit, I think of it as the organisation exercising discretion and accountability, ensuring that any taxpayer money we spend is indeed flowing to a worthy cause.
Team Singapore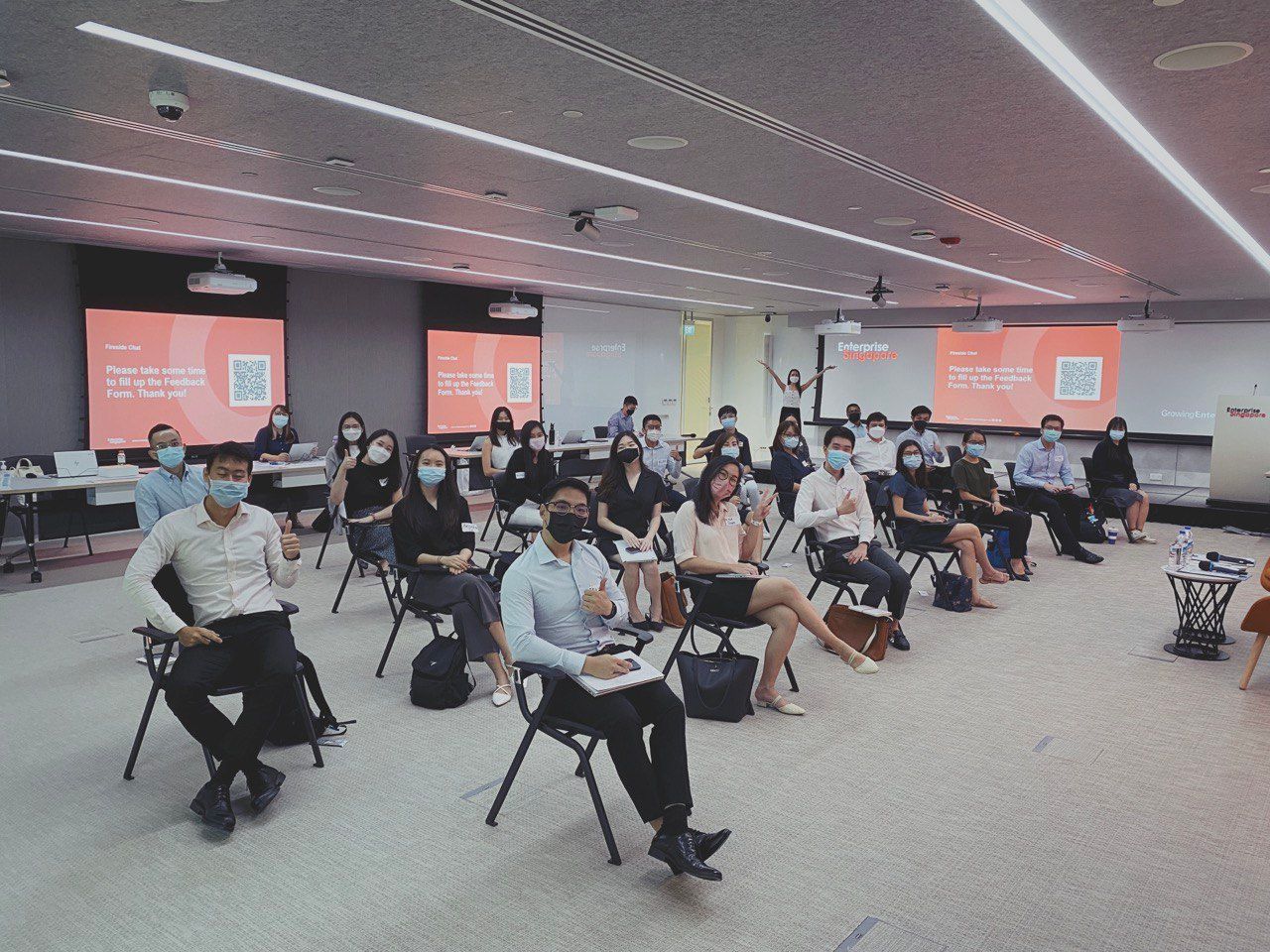 A few months into the Management Associate Program, the MAs were invited back for a knowledge-sharing session. There were five of us in the same group.
We were all fresh grads; surely, any self-introduction was expected to be perfunctory. Boy, was I wrong!
What happened was a solid forty-five minutes of dialogic listening (which just means learning through listening). I learnt about the intricacies of exporting to the humungous Chinese consumer market, the exorbitant cost of cold chain logistics, and the profitability of the Halal certification in the ASEAN food market. Then there was me, feeling the imposter syndrome kick in, but I smiled cheerfully because I was surrounded by such capable company.
Diversity is in Singapore's DNA. It is the source of our creativity, opportunities, and omnichannel capabilities. Our 'kampong' spirit ameliorates the fast and sometimes punishing pace of city life. It is no wonder many of us can enjoy fish head curry, wanton noodles and nasi lemak in one weekend. We have made much progress as a nation, and we are still on the journey of tapping into the full potential of our diversity.
Naturally, Enterprise SG embodies this genetic make-up.
What made the sharing session so special to me was that we were diverse in harmony. We were people of different races, genders, backgrounds, departments and skill sets. Yet, our different perspectives cohered under our singular mission of growing Singaporean enterprises.
Throughout my nine months as a Management Associate, I sometimes find myself painfully out of my depth; I have not received a single side-eye from a colleague when I reach out for help or direction. I often get quality service that Haidilao might dream of.
The greatest quality of Enterprise SG's brand of diversity lies in its authenticity. We truly believe that our organisational diversity is our strength.
There is this intuition that no matter which office we hailed from, or the 'rank' that we held, help is not too far away, and we could always rely on our fellow officers to help us do our jobs better.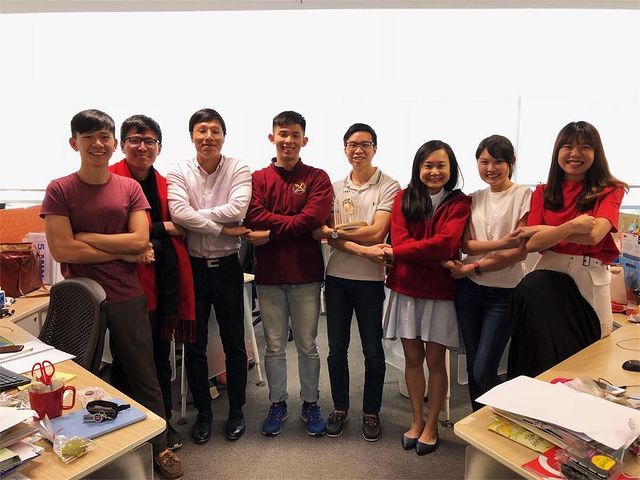 To sum up, my one year at Enterprise SG gave me a valuable perspective. : Enterprise SG is about being an enterprising civil servant for Singapore's prosperity.
Thank you for reading and may the sun shine upon your face,
Keith