Hello friends,
Here is the 67th serving of the Breakfast Notes.
A friendly reminder to follow the legal advice of your lawyers if you ever get accused of being a fraudster.
Insightful Links Of The Week
The Wonderful Story of Car Paint. The best things in life are invisible. Most people assume that it was the genius of the assembly line that allowed Ford to mass-produce his cars. However, it was the invention of Duco's lacquer resin that superseded Ford's existing asphalt paint, cutting the time of car paint drying from days to hours. This freed up critical factory space that allowed them to sell faster. Today, it takes less than an hour for car paint to dry. This article reveals the secret contributions of innovations in the chemical industry to the world.
The Infinite Game You Must Play. Imagine a game without a big prize, with no end, no summit to scale. You decide when you are done. Playing the game is the reward. This is what the philosopher James Carse calls an "infinite game". To make your career an infinite game - that's a dream. It's not just about earning money, but a career that allows you to flourish in all dimensions of being. Graham Duncan's essay gives you a taste of what it feels like.
The World Cup of Diplomacy. If you follow the latest geopolitical developments, you must follow Singapore's famed diplomat, Kishore Mahbubani.  The three countries to watch in 2023 :  India, Indonesia and the US. He argues that it is these three countries and the role they hold this year that will dictate how we hold the peace.
FTX and the Super Bowl. Last year's Super Bowl was dubbed the "Crypto Bowl" because  FTX, Coinbase, Crypto.com and eToro ran glitzy commercials. Tom Brady, Matt Damon, Larry David. Everyone from Florida to Hollywood was roped in. The aim was to make crypto mainstream. But one FTX blow-up later, there are now zero commercials from the crypto world. This article should serve as a reminder that not all that glitters is gold (and beer always sells)
Visualization Of The Week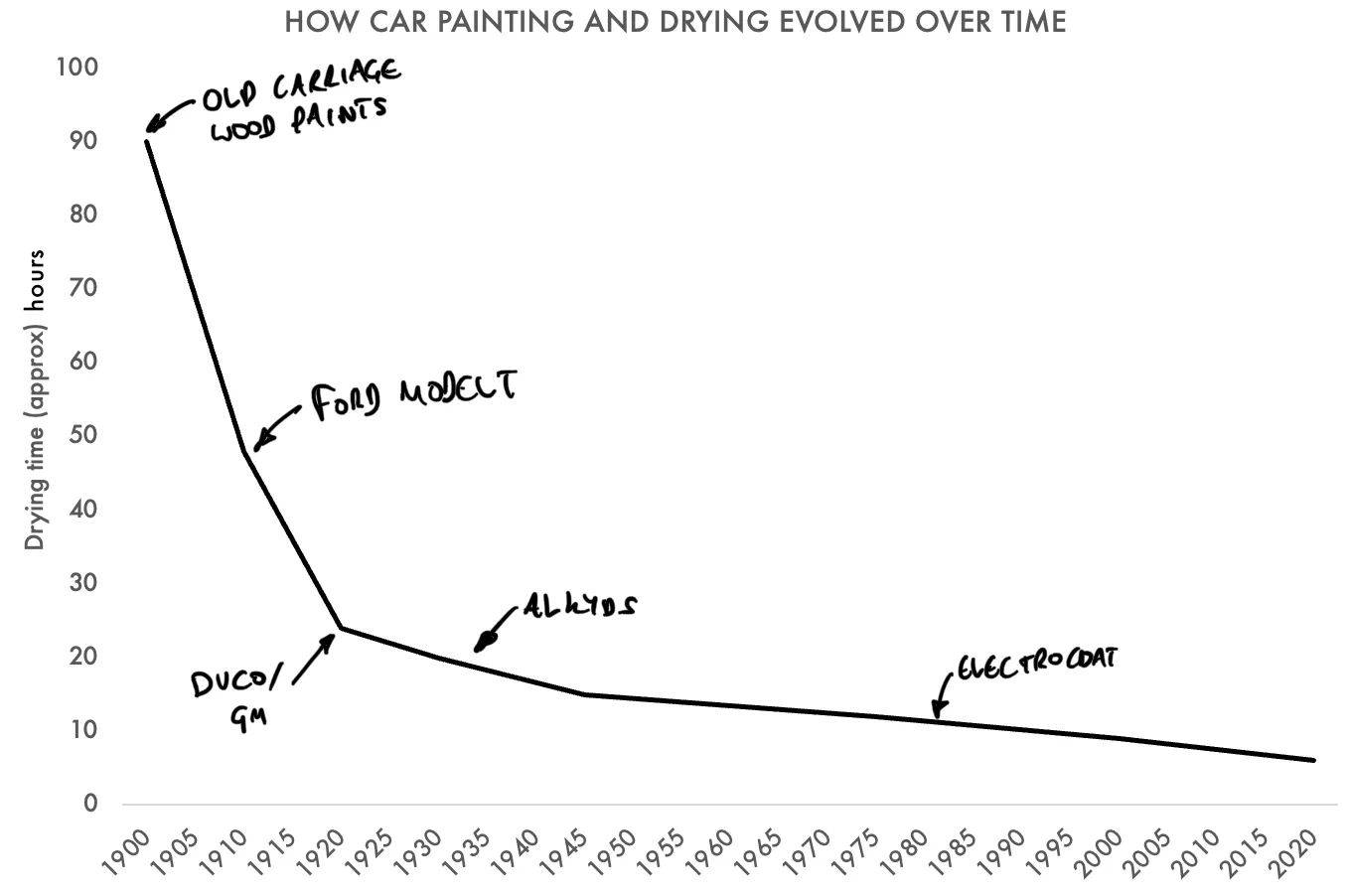 This visual was too good to pass up.
Can you believe there was a time that it took 90 hours to paint a car?
May the sun shine upon your face,
Keith